Water jet cutting in Abu Dhabi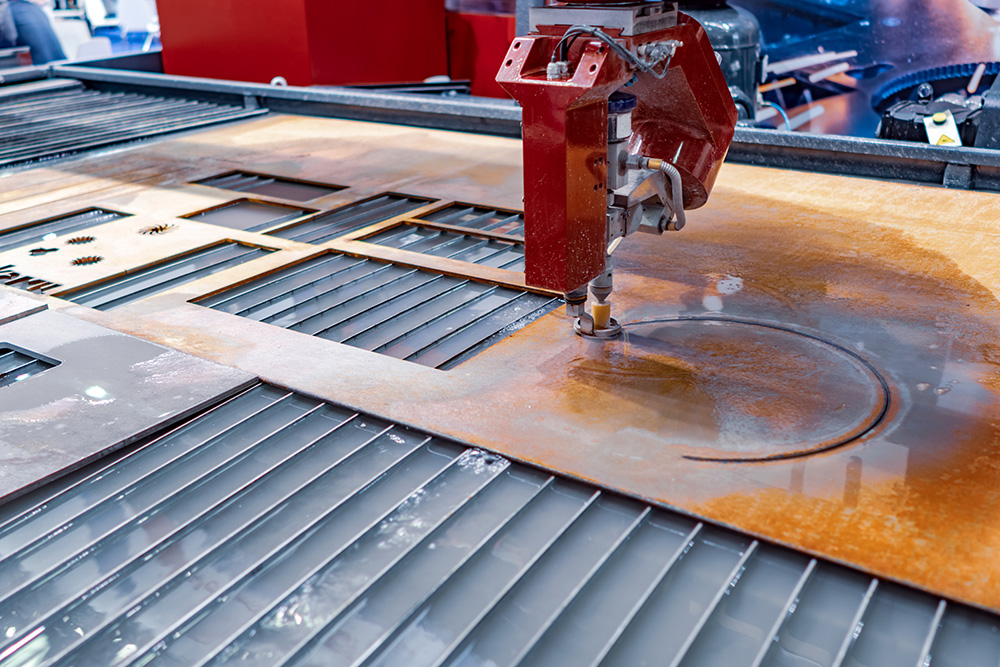 Extraordinary precision is guaranteed by the state-of-the-art Water Jet Cutting Machine in Abu Dhabi. The machine is operated by professionally trained technicians, dedicated to achieving the most accurate profile cutting of even the most intricate drawing. The machine is calibrated to allow Al Eiman team to accommodate different materials up to 3 m x 2 m in sheet size of variable thickness, kindly view the table below: All the materials can be cut with the extreme precision 0.05 mm tolerance without causing disturbance to the original properties of the materials. If you look for the best waterjet cutting near me, you will find us ranked at the top. Without any delay connect with us if you are in search of the number one service provider of waterjet cutting near me.
Advantages over conventional cutting procedures
Water Jet cutting Division has been set up in the premises with the installation of a state-of-the-art CNC water jet cutting machines from M/s Water Jet cutting Germany, to serve the needs of the local market. The unit is managed by experienced engineers and technicians. We offer CNC cutting services for almost all materials in any 2 – dimensional shape and profile. Machine bed size is 3 Mtr x 2 Mtr, and Cnc Cutting. Search for the finest CNC cutting services near me and we can confidently say that you will find us ranked high in the list. Contact us if you are looking for the leading CNC cutting services near me today!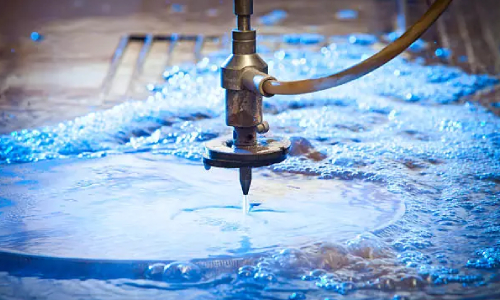 The machine uses high pressure water to cut softer materials like rubber and the abrasive jet adds abrasives to water to cut harder materials like steel, glass and titanium. The high pressure water is forced through a tiny orifice to concentrate high energy in a tiny area, thus enabling highly précised cutting with a CNC in Abu Dhabi smooth finish.
Clients
The company has clients from various fields including
The following chart gives the maximum thickness for different materials that can be cut in our water jet cutting machine.
| | |
| --- | --- |
| MATERIAL | MAXIMUM THICKNESS |
| ALUMINIUM | 120MM |
| BRASS | 120MM |
| COPPER | 120MM |
| MARBLE | 120MM |
| STEEL | 120MM |
| STAINLESS STEEL | 120MM |
| TILES | 120MM |
| TITANIUM | 120MM |
| GLASS | 120MM |